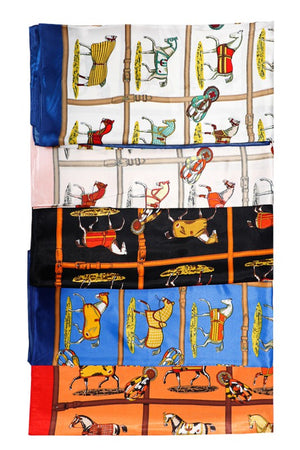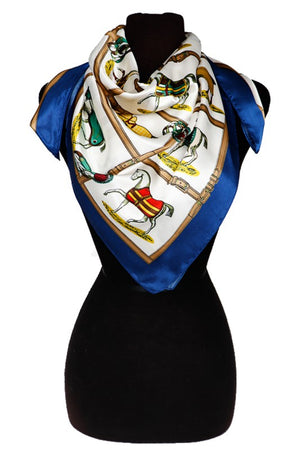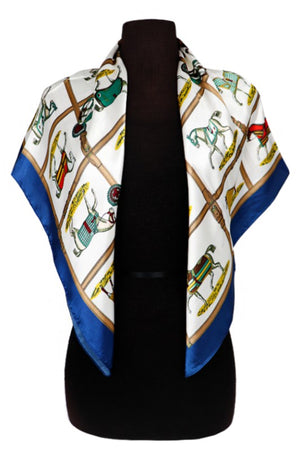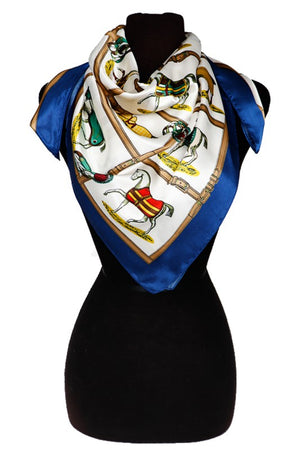 THE CHEVAL EN SOIE SILK FEEL SCARF
A stunning timeless classic for the equestrian or non-equestrian alike.
We love the size and feel of this scarf and know you will love wearing this in so many ways, including tied on your favorite bag or through belt loops as a belt.  The options are endless!
Equestrian Horse Print Silk Felt Polyester Square Scarf

Dimensions: 36" x 36" (91.4 x 91.4 cm)

Available in BLUSH, NAVY BLUE, COBALT BLUE, BLACK, ORANGE/RED