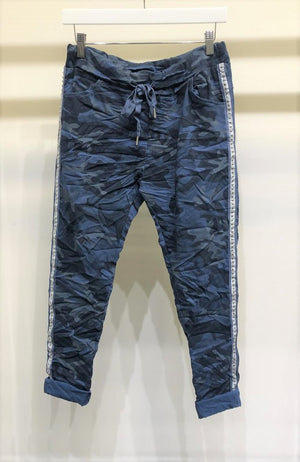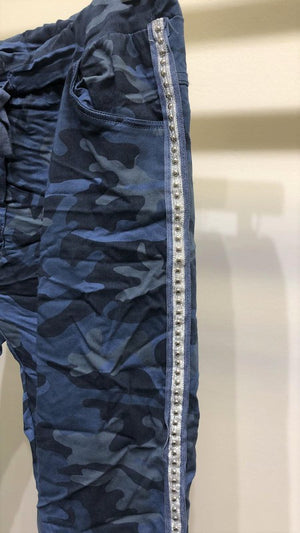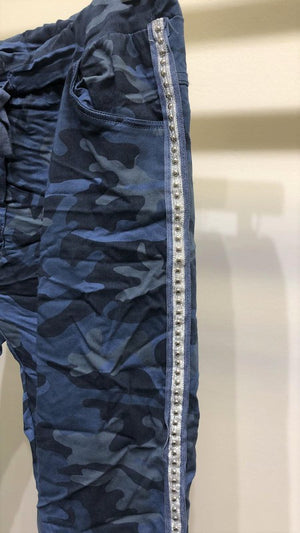 THE MADE IN ITALY CAMO PANTS - NAVY
**MADE IN ITALY**
Gorgeous comfy and stylish denim look pants in on-trend camo print with side detail.
Wear with your favorite heels or sneakers for day or night.
Crinkle effect goes smooth when worn.  Super lightweight, wearable, breathable fabric.
Soft white/grey camouflage print with silver side stripe and small stud.
Runs true to size.