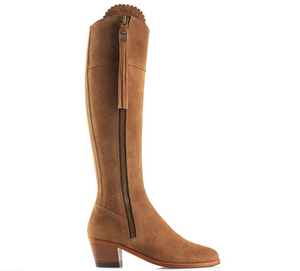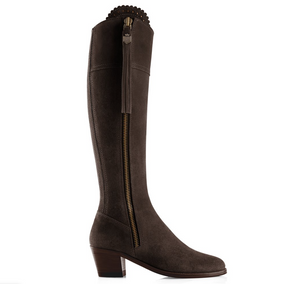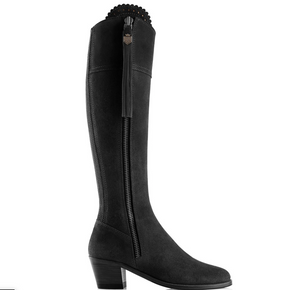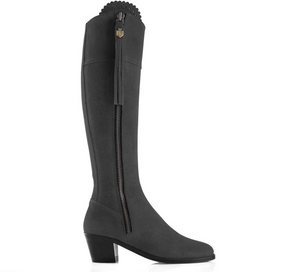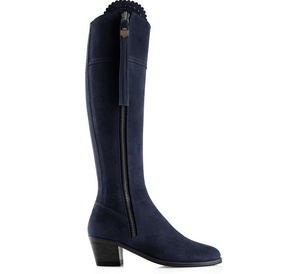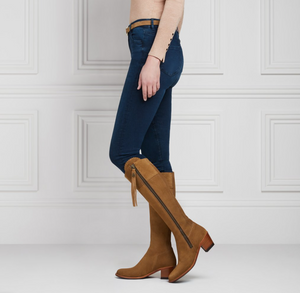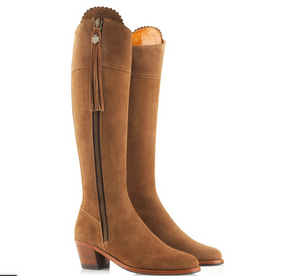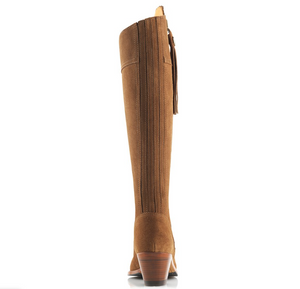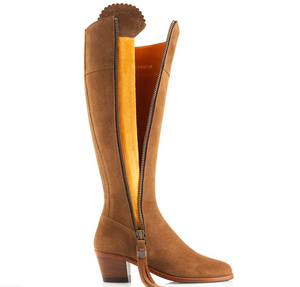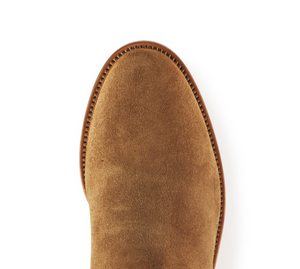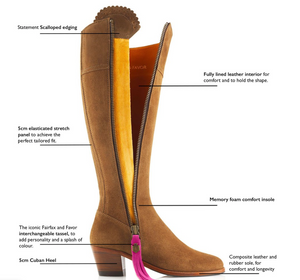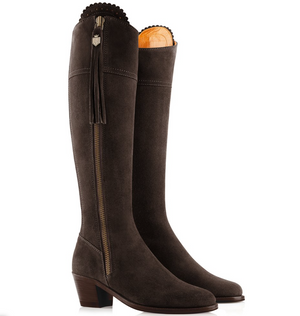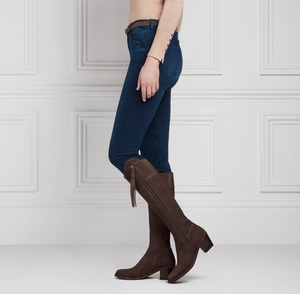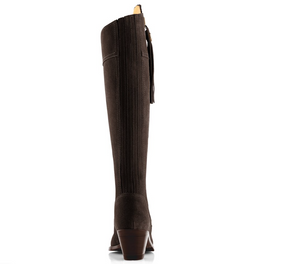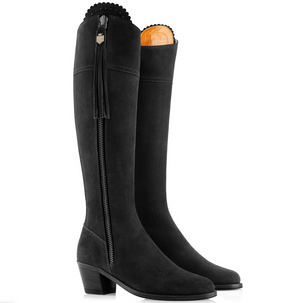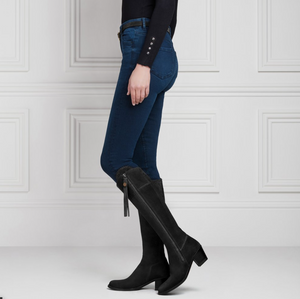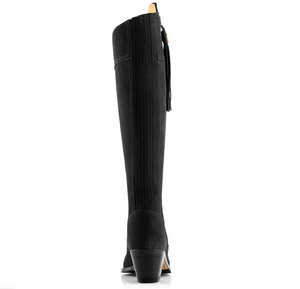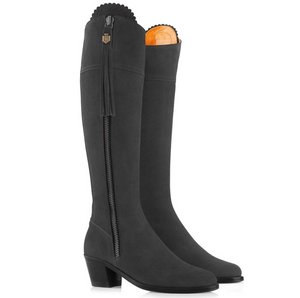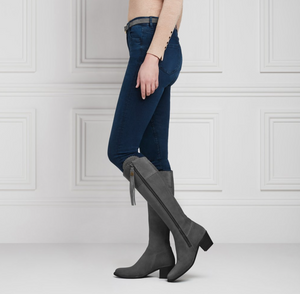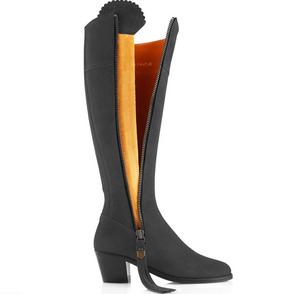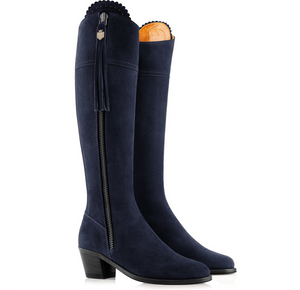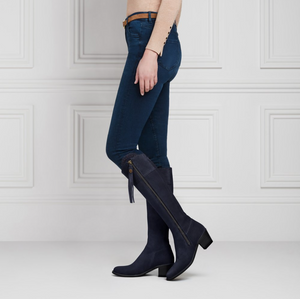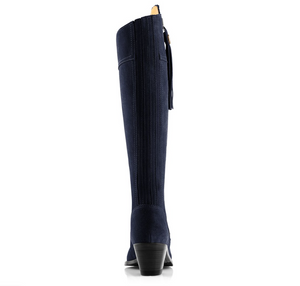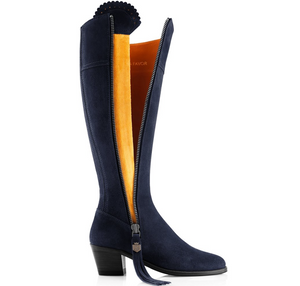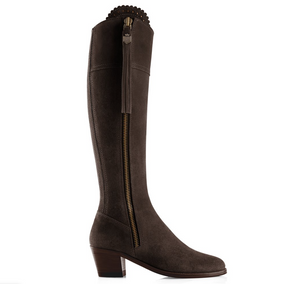 THE REGINA SUEDE HEELED BOOTS
Stunning British style, based on the classic Spanish riding boot, these beauties bring equestrian style right into your closet!  Handmade in Portugal, they get better with age.
The Heeled Regina features a 6cm elasticated stretch panel to achieve the perfect tailored fit.
Along with its subtle 5cm heel, this boot incorporates a memory foam insole, complimented by a leather/rubber composite sole for improved longevity and ultimate comfort.
Dressed up or down, the Heeled Regina is a true Fairfax & Favor signature to suit any occasion.
The Regina is available with a flat 3cm heel or 5cm heel and also available in NARROW FIT and SPORTING FIT 
No half sizes available, if in-between sizes, we recommend you size up.

FEATURES
Full lined leather interior
Composite leather and rubber sole
Memory foam comfort insole
Interchangeable tassels
Scalloped edging
Stunning suede
PLEASE NOTE: All boots are SPECIAL ORDERED in for you personally.    All items are handmade and have to travel m any thousands of miles to land in your hands so that you can appreciate their beauty and fall in love with them as much as we did.  This means they do take 10 days to two weeks max from ordering (subject to stock at manufacturers).  We ask you to be patient, the wait will be worth it!