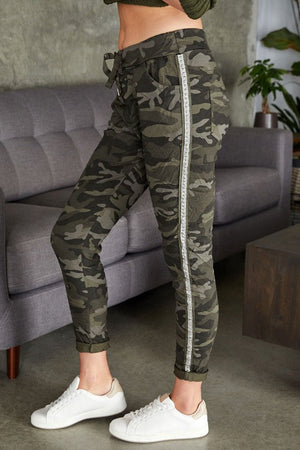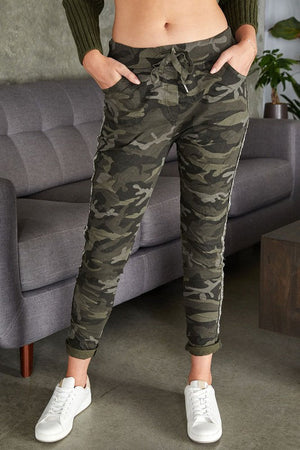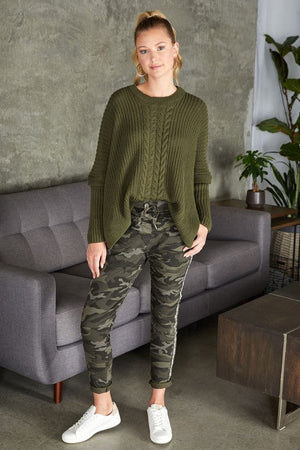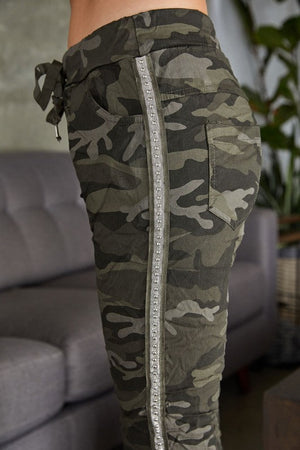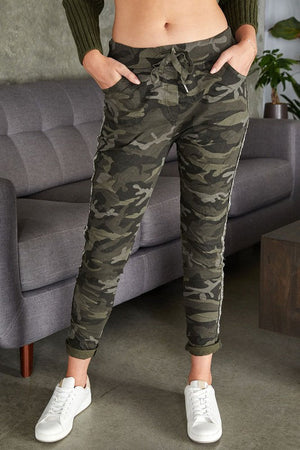 THE MADE IN ITALY CAMO PANTS - GREEN
**MADE IN ITALY**
Gorgeous comfy and stylish denim look pants in on-trend camo print with side detail ad subtle star in the print.
Wear with your favorite heels or sneakers for day or night.
Crinkle effect goes smooth when worn.  Super lightweight, wearable, breathable fabric.
Army green camouflage print with silver side stripe and small stud.
Runs true to size.