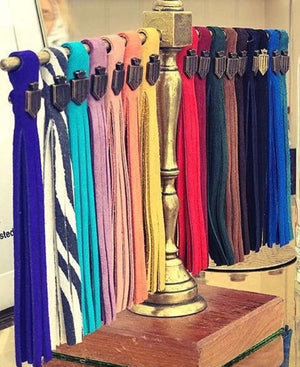 SUEDE BOOT TASSELS
The easy way to change up your Regina Suede Boots or your Amira Over The Knee, with a simple switch out of the amazing and unique tassel detail!
Easy to swap over, pop the tassel under the zipper and change in a second!
Match your tassels to your outfits!
Suede tassels available in a multitude of colors!