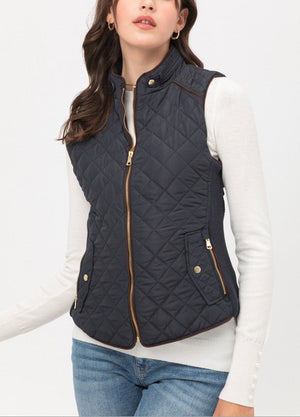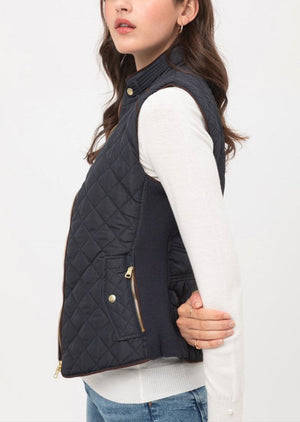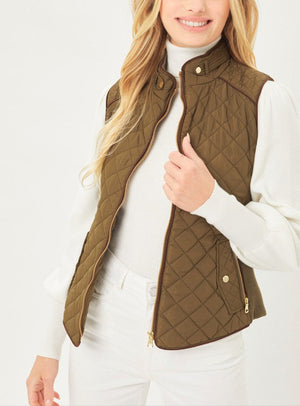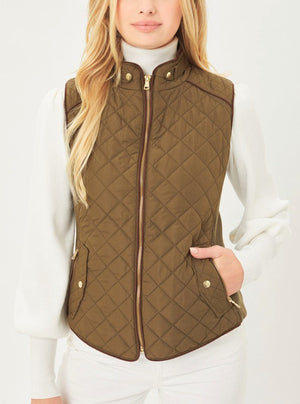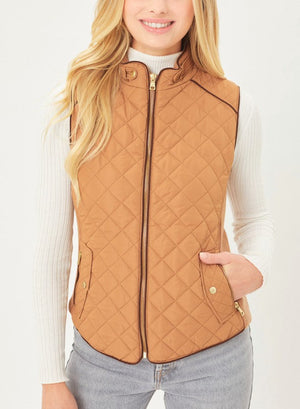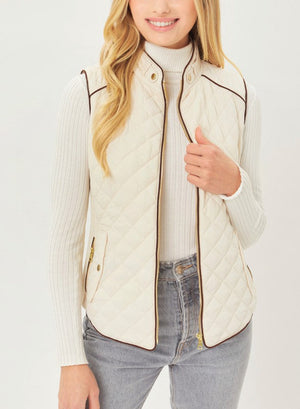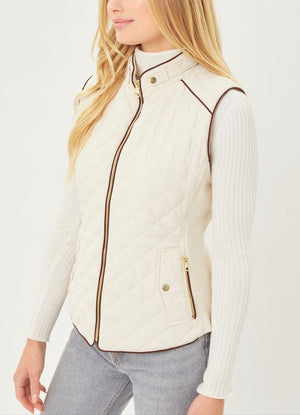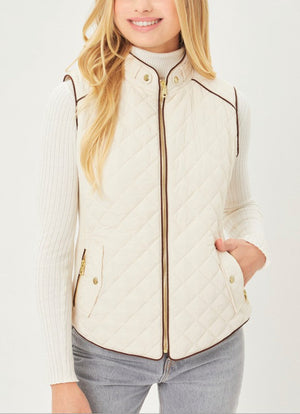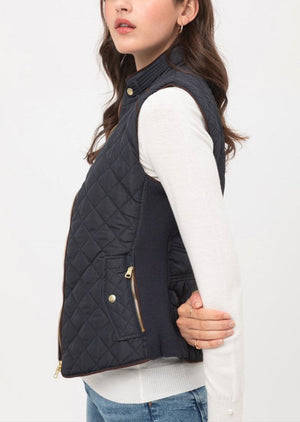 THE EQUUS VEST - NAVY
This stunning vest is as stylish for casual or a polished look.
Can easily be layered under a winter coat or worn solo.  Great for equestrian style at or out of the barn!
Quilted Padding Front Zip Up Pocket Vest
Light puffer style.  High neck.  Gold-polished hardware.  Front zipper closure.  Fitted at waist.
Available in 4 stunning colors CAMEL, OLIVE, NAVY, IVORY
100% POLYESTER