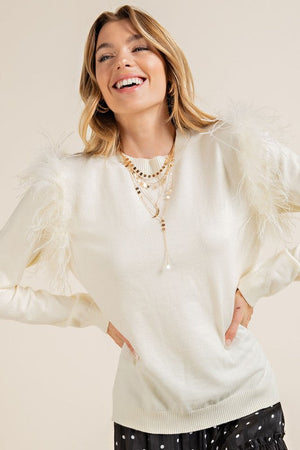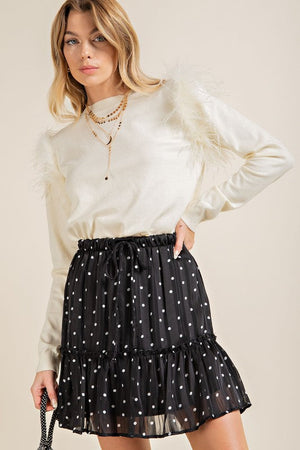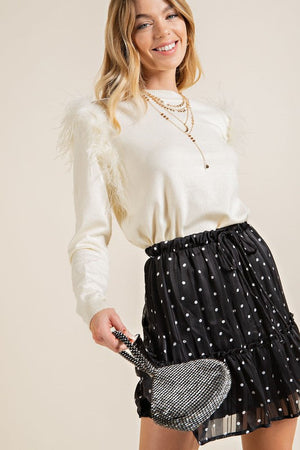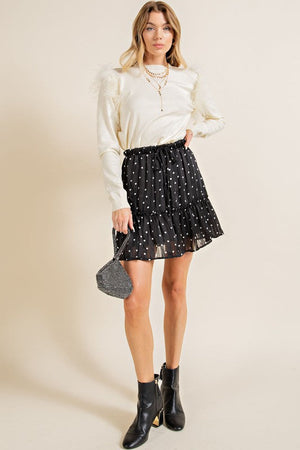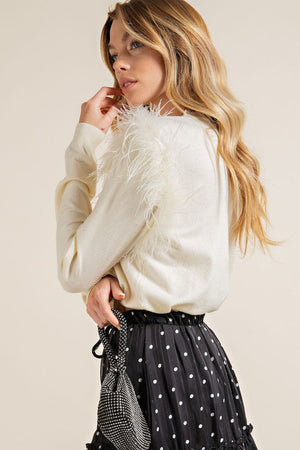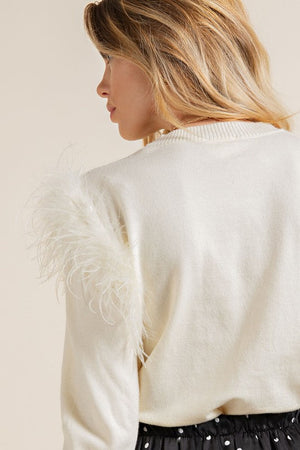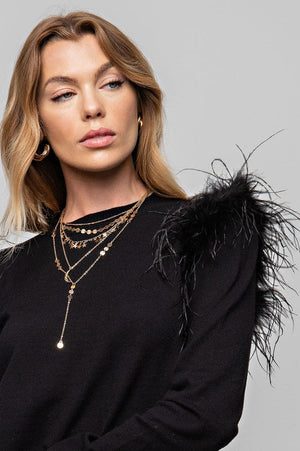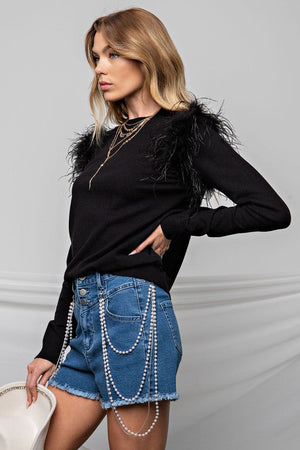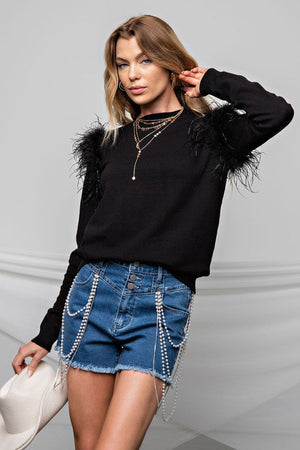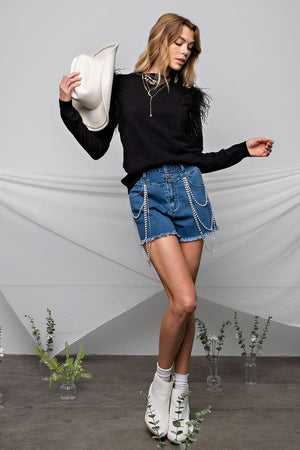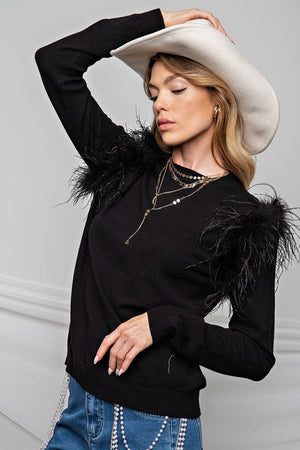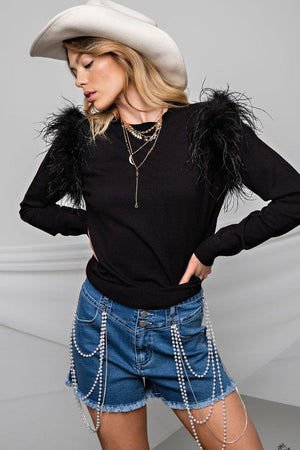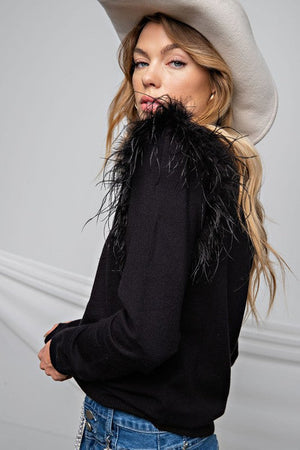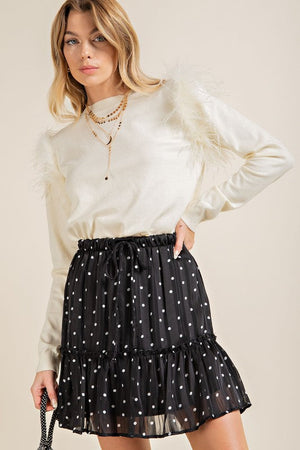 THE FEATHERY SNOWFLAKE KNIT - SEASHELL
A super cute knit with statement detail.
Teams with all denim, faux leather and tailoring for a stylish festive look and perfect for a night out beyond.
Solid crew neck style with long sleeves and feather trim detail on shoulder.
Available in BLACK and SEASHELL.